Beach Themed Bathroom Tile Ideas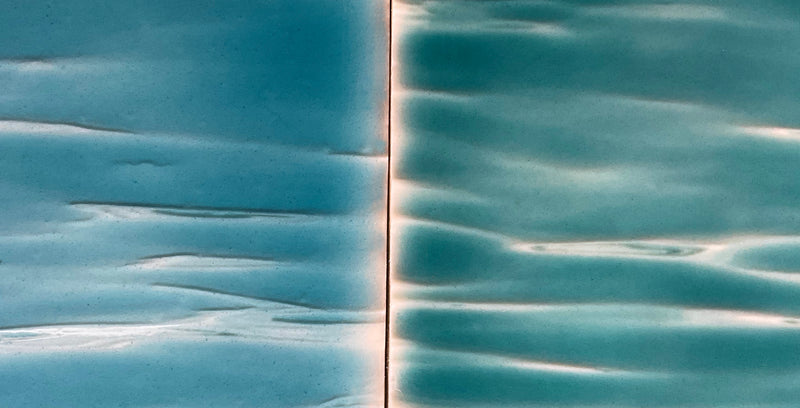 Beach Themed Bathroom Ideas
The smell of the salt water, the sound of the surf, the feeling of the warm sun on your skin. We all love the relaxing experience of spending time at the beach. There's meditative quality to the rhythm of the waves that brings a tranquility that we all fantasize about. It's no wonder that beach themes have become one of the most popular motifs for bathroom tile designs. Whether your house is located close to the shore, or you just want to recreate that beachy bathroom feeling from your landlocked location, we understand the desire!
What is the Color of Water?
It's almost a rhetorical question. Most people's initial answer would probably be blue. But, after some consideration, the answer is not quite that simple. The truth is, there are many colors of water, and capturing those colors in your coastal themed bathroom is essential to the success of your design.
The subtle blues and greens of the sky and water are complimented by the myriad of colors found in beach sand. While you can choose from many different shades of paint colors or go with the latest pantone color of the year, you'll not match the naturally beautiful color of the ocean with opaque wall paint colors. However, the translucency of ceramic glaze is complex and varies with changing lighting conditions in much the same way that sunlight interacts with water.
 Living Walls Tile artist, David Regan, uses a thick coating of jewel-like translucent glaze which absorbs the ambient light, reflecting off the white embossed porcelain beneath in a similar fashion to the way sunlight reflects off the white sand below the water. As you can see from these close ups, our glazes pool in the recesses of the embossed texture and create darker values in much the same way that deeper water looks darker. All our glazes are mixed in house and are our own proprietary recipes which use all-natural materials to produce rich and complex colors that will be fashionable well beyond the latest design trends.  To receive free glaze samples, just fill out our glaze sample request form.
All Living Walls Tiles are custom made to order and take approximately three weeks from the time you place your order to the time of shipping. Call us at 406-728-5536 to start the conversation!